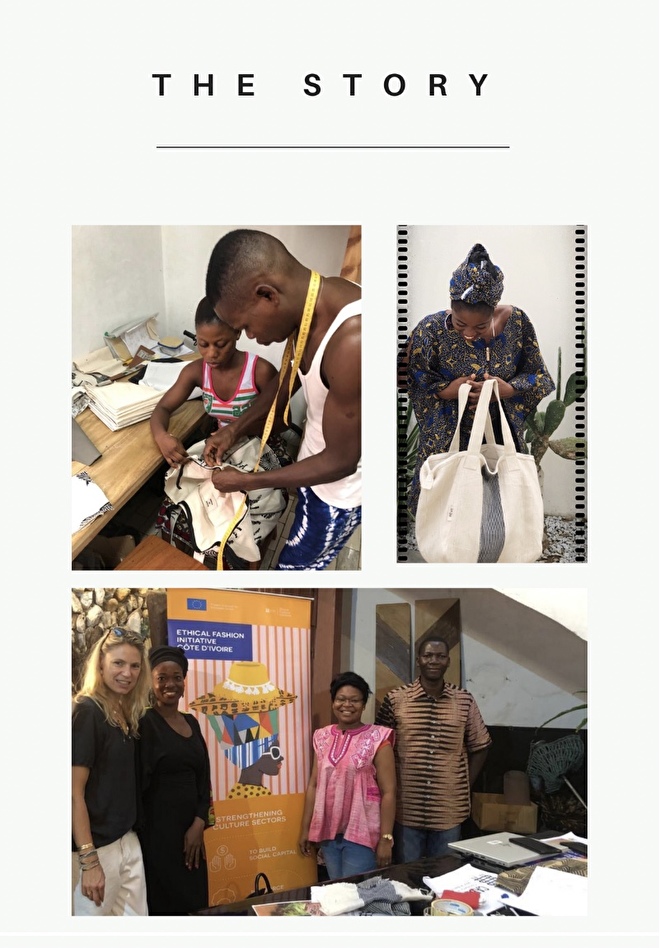 Rêve Mondial is founded by Femke in 2016 when she moved with her family to Benin, West-Africa. The journey started years ago when her love for materials & design made her change career from law to fashion, working for international fashion brands. Her life in Africa inspired her to launch Rêve Mondial and work with the local craftsmen.
After a succesful introduction of the 2018 summer collection Marije joined the company. Besides her dedication to her work as a headhunter in the fashion industry and her family, Marije loves to support the Rêve Mondial bags to "travel" worldwide.
The vision is to keep traditional skills alive by creating an easy to wear collection reflecting a mix of African heritage, culture & modern design. Essentials to travel in comfort & style, must haves for limited holiday- packing.
The strong & foldable bags made from African printed fabric and natural Benin cotton allow you to switch instantly from beach- to city- life. Where the jewellery collection of re-cycled African coins embrace the effortless style & the endless summer vibe of Rêve Mondial.
By sharing the collection worldwide Rêve Mondial aims to develop into a sustainable brand and provides work for people of the local community where the "nomad life" will take her. With the Atelier in Côte d'Ivoire, Femke's recent location, the brand is able to support & be inspired by another beautiful W-African country.
The quality & good craftsmanship, with attention to detail, make the essentials for everyday life. The Rêve collection is available in limited editions at selected stores in the Netherlands & worldwide via the website.
Thank you for the support & enjoy your journey with Rêve Mondial.
www.revemondial.com |
www.instagram.com/reve_mondial/